How Kerry Collins Law Pays It Forward
Attorney Kerry H. Collins is passionate about helping people get back on their feet after they've been involved in a serious accident. With nearly 30 years of experience, Collins has seen first hand the courage and determination of his clients who have been seriously injured due to the negligence of another person or party in an accident. The strength of his clients has inspired him to committed his time and resources to a number of charities that help the community and improve a number of peoples' lives.
Backpack Program
Kerry Collins is committed to helping children in low-income families. Over the years he has become involved in a backpack program that provides backpacks and school supplies to families who can't afford them. Every student should have the tools to succeed in school.
Cancer Awareness
Collins has dedicated his time to spreading cancer awareness across the state and has been involved in several fundraising efforts to collect funds for cancer research and awareness.
Supporting the Troops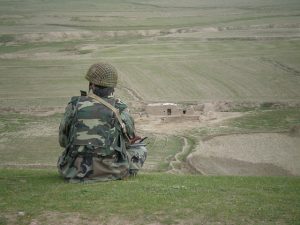 For many years now the Collins law firm has been putting together care packages and sending them to the troops serving overseas. They fill the packages with food and supplies the troops do not have access to in the countries in which they are serving.
Toys for Tots
Every holiday season, Collins makes an effort to participate in the U.S. Marine Corps Reserve Toys for Tots Program. This program aims to collect and gift toys to the less fortunate children in the community.
Thanksgiving Dinners
Not every family has the ability to afford a Thanksgiving feast. Collins donates baskets every Thanksgiving that provide less fortunate families everything they need to make a delicious Thanksgiving dinner.
Paying it Forward for Clients
If you are a current or past client who has a friend or relative stationed overseas, please let us know. We would love to send your loved one a letter and/or a care package as our way of saying thanks
Photo courtesy of Pixabay by Alejandra326.