Most Common Workplace Injuries in San Antonio
Workers are injured in San Antonio all the time. In fact, work related injuries are one of the most common reasons residents find themselves in hospital emergency rooms and doctor's offices. Even with employee safety training programs and an increased focus on workplace safety, the workplace continues to put workers at risk for injury.
Most common accidents leading to injury in the workplace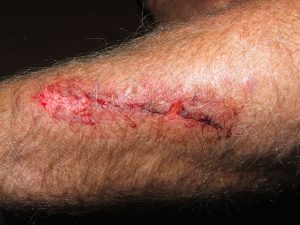 Some jobs require difficult and dangerous work, like heavy lifting and working in hazardous environments. Below are the most common reasons workers are injured on the job:
Overexertion: These injuries are usually the result of lifting or lowering heavy objects, but they can happen to anyone. Even people who work at a desk all day are at risk for repetitive motion injuries like carpel tunnel from working at a computer.
Trips and falls: Trips or falls can happen in any workplace but are more common in hazardous environments that require workers to use ladders or work on multiple floors. A slip or trip is usually classified as falling on the same level while a fall indicates falling from a higher level to a lower level.
Contact with objects: It is common for a worker to come into objects that can injure them while working. Incidents like this include running into a door or a wall or an object falling onto the worker. This happens commonly in construction and warehouse jobs but can happen in any work environment.
The following are the most common injuries sustained from work accidents:
Muscle Sprains
Muscles Strains
Muscles Tears
Contusions
Soreness
Fractures or broken bones
Professions with the most work related injuries
According to the Bureau of Labor Statistics, the following occupations have the highest rate of on the job illness and injury:
Bus drivers, transit and intercity
Police patrol officers
Correctional officers
Firefighters
Emergency medical technicians
Highway maintenance workers
Photo courtesy of Pixabay.