National Personal Injury Statistics
Personal injury cases are filled in the United States all the time. For these types of cases to be heard in court, and injury has to have been sustained by a person or damage must have occurred to a property due to wrongful or negligent actions by a third party. Knowing the statistics surrounding personal injury helps people understand the types of incidents that commonly take place and the consequences that result from negligence.
Statistics of National Personal Injuries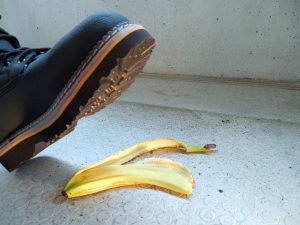 Thousands of accidental injuries and deaths happen each year in the United States, making liability often a disputed case. When these things happen, personal injury cases or other litigation may become necessary. Below are statistics on just how often personal injuries occur each year.
31 million people are injured across our country each year and require medical treatment
Out of those 31 million people, 2 million are injured severely enough to require some form of hospitalization
162,000 of those injuries are fatal
Of the 5.5 million car accidents that occur in the country each year, 3 million of them cause injuries and 40,000 of them are fatal
Truck accidents cause 60,000 injuries and 5,000 deaths each year
Construction accidents cause 300,000 personal injuries per year and 1,000 deaths
Medical malpractice is responsible for 98,000 deaths each year
Statistics of Nation Personal Injury Cases
The U.S. Department of Justice found the most common nature of personal injury accidents:
52% was a result of motor vehicle accidents
15% was in relation to medical malpractice
5% was as a result of product liability
The remaining 28% covered "other" cases
The U.S. Department of Justice also found how often plaintiffs of these cases were successful:
In motor vehicle related incidents, plaintiffs were successful 61% of the time
In intentional tort trials, plaintiffs were successful 50% of the time
In premises liability trials, the success rate for plaintiffs stands at 39%
In product liability trials, plaintiffs were successful in 38% of cases
Just 19% of plaintiffs were successful in medical malpractice trials
Hiring a Personal Injury Lawyer
If you'd like to speak to a personal injury lawyer, contact us here.
Photo courtesy of Pixabay by Succo.