What is my Personal Injury Case Worth?
After being injured in a car accident, slip and fall, or any other kind of injury that you don't believe was your fault, you may be considering filing a slip and fall case, and if your case would be worth anything. Personal injury compensation depends on your damages, or how much your injuries have costed you physically, mentally and monetarily.
In a personal injury case, the plaintiff gets paid for damages by the person or the company legally responsible for the accident. Before deciding to file a personal injury case, you should find out how much in damages you have lost to see if the compensation you are owed is worth taking to court.
Compensatory damages in a personal injury case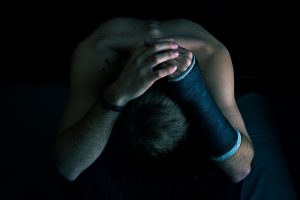 Compensatory damages are awarded to the plaintiff based on what they lost due to the injury. Below are the different types of compensatory damages that are most common in personal injury cases:
Medical treatment – people are commonly awarded for the cost of medical care they had to receive as a result of the accident.
Income – Many people are compensated for the impact the accident had on their income or salary if they were unable to work.
Property loss – People are often compensated for lost or damaged items such as cars, clothes or any other items damaged in the accident.
Pain and suffering – You may be entitled to compensation for any pain or suffering or emotional distress experienced in the accent or due to the accident.
Punitive damages in a personal injury case
If an accident was caused by someone else's extreme carelessness, you may be entitled to more compensation on top of any compensatory damages award. The goal of these damages are to punish the defendant for their negligence and carelessness.
Hiring a personal injury lawyer in Texas
If you would like to speak to a lawyer about your personal injury case, contact us here.
Photo courtesy of Pixabay by BrookLorin .