Can You Sue a Residence for Slip and Fall?
If you've been injured at a private residence, you may still be able to receive compensation for your injuries. You can make a claim against that homeowner's insurance policy or you may consider other legal action.
Liability in slip and fall cases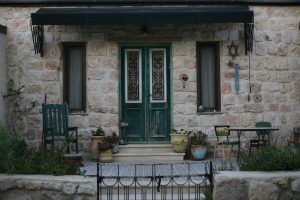 Private homeowners can be held responsible for an injury on their property if the law considers them responsible for the condition that caused the accident. Premises liability laws can help you determine whether the homeowner is responsible but it can be complicated.
Premises liability laws consider the relationship between the homeowner and the injured person to determine if the homeowner's negligence caused the injury. The homeowner is usually responsible for warning any guests of hazardous dangers in the home that they should know about or correct any hazardous situations if possible.
What to do after a slip and fall accident in a private residence
Taking the following tips into consideration before filing a claim or lawsuit can help you greatly in receiving the compensation you need:
Take pictures of the slip and fall accident scene
Get contact information for witnesses
Get the homeowner's insurance information
Get the necessary medical attention
Keep track of all costs
You should also watch what you say after a slip and fall accident. Saying things like, "I'm fine," could be used against you to downplay the severity of your injury and reduce the amount of money you receive. You should also be careful when speaking to the insurance company and only provide them with facts, not your assessments of the accident.
Filing a personal injury case
A personal injury case against a private resident can be complicated, especially if it's against a neighbor, friend or relative. Consulting an attorney before filing your case can help you ensure your case goes as smoothly as possible while getting you the compensation you need.
Photo courtesy of Maria Butyrina by Unsplash