Danger of Personal Injury in Nursing Homes?
When a loved one is placed into a nursing home, it's because they are having difficulty fully providing for themselves, and the standard of care that they deserve and need cannot be provided by loved ones, so the best option is to place them in the hands of health care professionals in a dedicated facility.
Naturally whenever individuals are in such a vulnerable state, there is the potential for others to take advantage of them, and this certainly does happen with regards to nursing homes, whether it be through financial abuse, direct physical abuse, neglect, or other means.
Unfortunately for Texas residents who are currently in long-term care homes, and family members who have loved ones in homes, the quality of care in Texas nursing homes is said to be on the decline in recent years.
Current state of nursing home deficiencies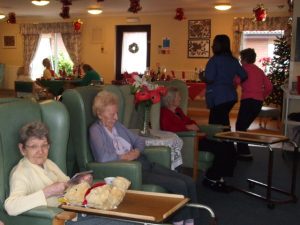 The way it currently stands, spending in nursing homes has been on the decline while the costs associated with long-term care have been continually rising. According to experts, almost 70% of nursing home residents are on Medicaid, the budget of which has been repeatedly slashed (and is once again on the chopping block). This means that nursing homes are going to find an increasing amount of cases where the cost of their care will not fully be covered.
That means that the current numbers could get even worse; numbers which are already shocking. In 2015 alone, the Texas Department of Aging and Disability Services cited various nursing homes for a total of 17,647 deficiencies, and enforcement action was only taken 44 times. That means that the government agency responsible for maintaining quality inside nursing homes only took action to fix 0.25% of the issues they found.
Residents currently at risk
There is a national statistic called "immediate jeopardy" which inspects residents and classifies those who are in immediate danger of serious harm or death, and Texas had the highest percentage in the country: 3.7%. That means that unless immediate action is taken, 3.7% of the population in nursing homes (currently totaling around 93,000) is in serious danger.
In addition, Texas' nursing home staff are quite over-worked as well. In a 2013 study, Texas was lagging behind other states in nursing staff hours per patient (3.59 hours), pay per hour for nursing staff (15.83), and turnover rate (98% in 2014 alone).
All of those things put together paint a rather bleak picture for the future of nursing home care in Texas, so hopefully some regulations are put in place to increase the quality of life for the vulnerable populations currently residing in state care. In the meantime, if you or a loved one have suffered an injury due to poor care in a nursing home, do not hesitate to get in touch with an injury attorney today. Relief could be just around the corner.
Source: http://www.dallasnews.com/news/texas-legislature/2016/09/07/texas-nursing-home-residents-getting-worse-care-industry-says-paltry-state-spending