When to Get a Lawyer after Personal Injury
Right after an injury or accident, it is natural for time to pass by in a blur of adrenaline and shock. After that all fades and real life sets back in, though, you might find yourself asking some big questions: Do I need a personal injury attorney? When should I get one? How do I find a good one?
Do I need a personal injury attorney?
The answer to this one is fairly simple: If you are even asking yourself that question, then the answer is yes. Given that most personal injury attorneys also offer free consultations, there is no risk to you to check out your options.
When should I get a personal injury attorney?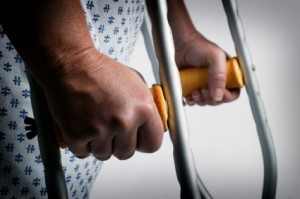 This answer is also fairly simple: As soon as possible. When it comes to any injury, there are always investigations that need to be taken out, which are much easier for everyone involved the sooner they're undertaken.
In addition, any serious personal injury is going to come with a host of medical problems, not all of which are immediately apparent. The longer you wait, the more problems are likely to emerge, and the more the bills will be piling up. Successfully trying a personal injury lawsuit can be a lengthy process, and the last thing you want to do is default on medical bills because you waited too long to take the guilty party to court.
Finally, courts are more likely to rule in your favor if the injuries are recent, and still impacting you. If you wait a year to take the case to court, it's understandable for the court to question why you've been able to live with the injury up to the current point are only now seeking reparation.
How do I find a good personal injury attorney?
The answer to this question is a bit more complicated, and requires a bit more work on your part. Luckily, with the advent of the internet, there are dozens of ways to find reviews of attorneys, and find dozens of attorneys who offer free consultations.
The sooner you get started, the better. Rather than suffering through an injury that you didn't deserve, you could be just a short time away from compensation and an opportunity to get the healing you need.
Photo courtesy of personalinjurylawyer850 by Flickr .