What Types of Injuries are Personal Injury
"Personal injury" is a term that we are fairly inundated with in this day and age. You hear about it on news programs, in procedural police dramas, on radio advertisements while driving home from work, and in late-night commercials and infomercials.
What exactly constitutes a personal injury, though? As a legal term, what specific types of injuries allow for a personal injury lawsuit?
In its simplest terms, the legal definition of a personal injury is a plaintiff suffering injury due to the negligence of another person/entity. These types of injuries can be bodily injuries, or infliction of emotional distress (whether intentional or negligent in nature).
Examples of personal injuries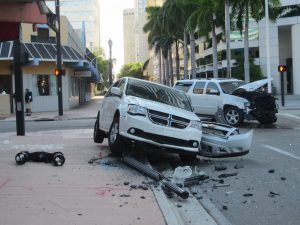 The most common types of personal injury claims are as follows:
Road traffic accidents – Whether car, motorcycle, public transportation, or commercial trucking
Workplace accidents – These can be injuries suffered as a direct result of an incident, or an indirect result of being exposed to hazardous work conditions
Tripping accidents – Uneven flooring, slippery floors, etc.
Assault – Usually assault is a criminal charge, but suing for personal injury damages happens as well
Accidents in the home – These can be caused by any number of things, but are generally due to negligence
Product defect accidents (product liability) – Whenever a product fails, there is the potential for damage. The recent cases involving exploding Samsung Note 7s is a good example
Obviously there are many more examples in each of those categories, and there are even categories not listed there, but that is a quick list showing some of the more common types of personal injury cases.
If you or a loved one have suffered an injury, and you suspect it was due to another person's negligence (or intent to cause harm), then get in touch with a personal injury attorney immediately. You may have legal rights, and you could be owed compensation for the damages.
Photo courtesy of Phillip Pessar by Flickr .