Avoiding Holiday Burn Injuries
The holidays are a time when you can find almost the whole family in the kitchen cooking. It's also the time of year when houses start getting decorated with outdoor lights and yard ornaments. Because the holiday season calls for these tasks, burn injuries are more common this time of year. As your personal injury attorneys, we want to help everyone avoid these nasty burn injuries. Here are some of the most helpful tips to aid in avoiding burn injuries:
Never leave food alone while it's cooking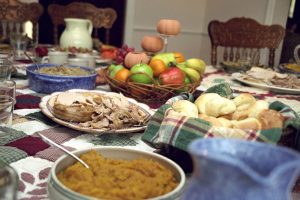 Leaving the kitchen while cooking can cause fires and burns to happen quicker than you may think. Unwatched food can easily burn and turn into a fire, boil over, or combust. It's best to always remain in the kitchen, watching your food while you're cooking to avoid these types of fire hazards.
Make sure flammable items are away from heat sources
This one may seem common sense, but it's easy to forget in the hustle and bustle of preparing a feast. Make sure all plastic, dish towels, pot holders, etc. are far away from heat sources like the stove.
Turn handles of pots and pans toward the back of the stove
Handles of pots and pans being turned towards the outside of the stove can cause one to be accidentally knocked over when someone walks by. To ensure the boiling pots don't get knocked, we recommend you turn all handles away from the outside (or front) of the stove.
Take extra precautions when frying.
If you're no stranger to the kitchen, you know how dangerous frying can be. Hot oil can easily cause grease fires if proper precautions aren't taken. Make sure you read up on frying safety before frying and use all the safe guards you can.
Never hold pets or children while cooking.
Placing the pet or child too close to the stove while you're cooking can easily result in a burn. Pet hair can catch on fire without you noticing or your child can easily reach out to touch a hot pan. It's best to always keep pets and children far away from the hot kitchen while cooking.
Follow proper electrical safety measures when dealing with electronic decorations.
When decorating the outdoors, you can easily electrocute yourself. Frayed wires, overloaded outlets, and faulty equipment make for extreme dangers. Be sure to follow proper electrical safety when you're decorating! Read our post next week for more information on decorating safety!
Photo courtesy of Ben Franske by Wikipedia .