Who is Liable for a Parking Lot Slip and Fall
Accidents happen in parking lots all the time, and finding fault in these accident isn't always easy. Parking lots and garages are owned by private companies, so if your fall is caused by the company's negligence, they are probably the ones liable. This article will help you determine who is at fault if you've injured yourself falling in a parking lot.
A parking lot owner's liability in a slip and fall case
Property owners are under legal obligation to keep their property "reasonably" safe with regular inspections and repairs to any dangerous conditions. Because parking lots are made of concrete and asphalt they are prone to occasional cracks, wear and tear so property owners are not held liable for every slip and fall someone has on their property. To be held liable the damage must be obvious during an inspection and not repaired or if there's no notice warning people about the damaged area.
Filing your personal injury case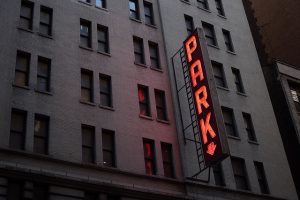 You will need an abundance of evidence for your personal injury case. Get footage from surveillance cameras in the area, take photos and video of the damaged area and gather witness statements from anyone who may have seen what happened. You will also need evidence of your damages such as medical or hospital bills, medical records and any lost wages due to your injury.
Then you will need to find out who owns the parking lot where you were injured and find out who their insurance company is. You will speak with an insurance adjuster who will take your statement any any evidence you have of the accident.
Hiring a Texas personal injury attorney
It's always a good idea to hire a lawyer whenever you are suing someone for negligence, especially if you suffered a serious injury. If you would like to speak to one of our personal injury lawyers, contact us here.
Photo courtesy of Pixabay by Free-Photos.